A priceless, unique holiday gift idea: SIGNED, PERSONALIZED BOOKS from me to you!
By special arrangement with my local bookstore, Books of Wonder, you can order my books, signed and personalized however you like! Order through this link.
Read Out of Time, the Thrilling Conclusion to Throwback, the Epic Time-Travel Adventure!
What would you do if you could travel in time and change the past — but doing it could prevent you from being born? Pre-order the final book to my trilogy Throwback! MORE INFO …
How to Pronounce "Lerangis"
By popular demand, a definitive guide … MORE…
Enter the Core concludes the epic, "ground-breaking" Max Tilt series!
Max Tilt and Alex Verne, with the help of cryptic notes left by their great-great-great-grandfather, the famous sci-fi writer Jules Verne, take on the ultimate challenge. The miraculous formula that has saved Max's mom has been stolen from under their noses, and if they don't find it, the consequences will be deadly. It's a heart-pounding adventure that includes a prison break, a plane crash, a journey into a volcano, a fateful game of darts at Harvard, and a three-humped Icelandic camel. Not necessarily in that order. And it's the long-awaited final book to conclude the series, following Fire the Depths and 80 Days or Die.

"A bold, big-hearted start to a ground-breaking new series," writes Soman Chainani, author of The School for Good and Evil.  School Library Journal says, "Lerangis brings Jules Verne to life for a new generation, and instantly pulls readers in with enticing clues, fast-paced action, and intriguing characters."  According to Booklist, "With an action-filled plot that moves at a breakneck pace and each chapter ending on a cliff-hanger, this series starter may have young readers reaching for the Verne classic that inspired this adventure, while waiting for more from Max and Alex."  More about Max Tilt …
Lerangis Invades New York Comic Con in a Toga, Caught on Video!
Yes, it's true. In a toga. I wanted to find out how many people there would know about the Seven Wonders of the Ancient World. And here's what I discovered:
MORE ABOUT THE SEVEN WONDERS …
The 39 Clues Alive and Going Strong!
Remember the ground-breaking 39 Clues series? I was part of the original team, writing Book 3 (The Sword Thief), Book 7 (The Viper' Nest) and one-quarter of Book 11 (Vespers Rising), and Book 3 (The Dead of Night) of the Cahills Vs. Vespers series. And ALL those books are still in print!  MORE ABOUT THE 39 CLUES …
"They Must Have Hated Me at My Local Library"
Why? Read my blog post on my summer reading experience as a kid, for the B&N Bookclubs!
RAP BATTLE for the Max Tilt series! Peter Lerangis v. Jules Verne. Who wins?
"The Platform," a Mind-Bending Short Story in Scream and Scream Again, edited by R. L. Stine!
Yep, it's probably best to keep the lights on when you crack the cover of Scream and Scream Again, a short-story collection featuring some of the country's best-selling mystery writers. Each story begins or ends with a scream. Mine, "The Platform," begins and ends with one. But you'll have to read it to know why … MORE INFO …
It's Official: With The Legend of the Rift, All Five Seven Wonders Books Make The New York Times Bestseller List!
It all comes to this.  The possible becomes impossible, and Jack and his friends race the clock to a conclusion that will shock even die-hard fans!  I cannot wait for you to read this.  you can order by clicking on the image to the right!
After The Legend of the Rift's debut in 2016, I got the amazing news that it had climbed onto the New York Times best-seller list — making it a clean sweep for all five books of the series!  Thank you, readers, you are the best.
Seven Wonders Trailers!
I love book trailers. Which makes me a lucky guy, because The Seven Wonders had two! The top was the newest, the bottom the original for Book 1, mainly because I still love it so much:
Somebody, Please Tell Me Who I Am wins the 2013 American Library Association Schneider Award!
428640
So thrilled!  Somebody Please Tell Me Who I Am has won the American Library Association's 1000640http://www.ala.org/awardsgrants/awards/1/winners/2013Schneider Family Book Award for teens, "for a book that embodies an artistic expression of the disability experience for child and adolescent audiences."  It also was named to the 2013 Young Adult Library Services Association's 1000640http://bit.ly/2013BFYABest Fiction for Young Adults list.  And it received 1000640https://www.kirkusreviews.com/book-reviews/harry-mazer/somebody-please-tell-me-who-i-am/a starred review from Kirkus (reserved for its Best Books of the Year).  I feel lucky to have had the chance to write this book with my brillliant co-author, mentor, and friend, Harry Mazer.
Authors Speak Out Against Bullying
I'm proud to be part of this, especially with some of my own favorite authors.
TEN New eBooks, Just Released! (Watch the Trailer Below ... )
I'm happy to announce that Open Road Media has published TEN of my books as brand-new eBooks — including the entire Watchers and Antarctica series, The Yearbook, and Driver's Dead!  Click 1000640http://www.openroadmedia.com/authors/peter-lerangis.aspxhere to see what's up.  All of these books can be ordered via the "About the Books" link above.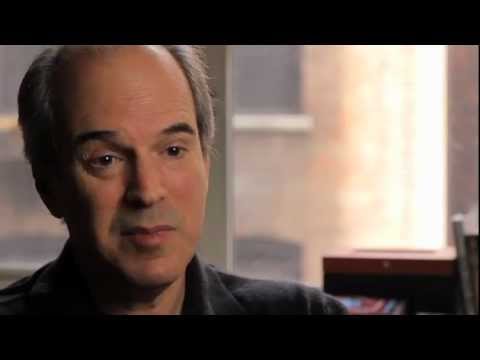 Lost Girls
A murder-mystery thriller, orginally a trilogy called Party Room, has now been released by Simon & Schuster in one volume for the first time.  It's a whodunnit set among the privileged prep-school world of New York City. MORE INFO …