November–December 2013 tour dates for Lost in Babylon, Book 2 of The Seven Wonders series!
I'm back on the road, talking to readers all across the country about Lost in Babylon!  I've just posted  new dates, and I'll be visiting Washington, D.C.; Alexandria, VA; Richmond, VA; Fairhope, AL; Hattiesburg, MS; Jackson, MS; Oxford, MS; Phoenix, AZ; Albuquerque, NM; Minneapolis, MN; Milwaukee, WI; St. Louis, MO; Miami, FL, and the NY/NJ/CT area.!  What a blast I've had, traveling around the world to talk about The Seven Wonders series.  I visited 16 cities in February and March and even got the chance to travel to the Philippines, Malaysia, and Singapore!  It's been fun watching readers meet Jack, Marco, Aly, and Cass in this epic tale of adventure, action, scifi, fantasy, and history.  It was also pretty exciting to receive the news that The Colossus Rises made the New York Times bestseller list for eight weeks!
399600
There are so many aspects of this story to tell!  So I've written a FREE eBook prequel, available for download now on our new 1200640http://bit.ly/7WSiteSeven Wonders website, which also includes a FIRST REVEAL of Chapter 1.   You can also enter to win 1000640http://bit.ly/PV0PZca FREE advance copy.  There was some great press coverage in 1000640http://www.publishersweekly.com/pw/by-topic/childrens/childrens-book-news/article/53913-harpercollins-signs-peter-lerangis-to-seven-book-deal.html?utm_source=Publishers+Weekly%27s+PW+Daily&utm_campaign=f7a5c26d19-UA-15906914-1&utm_medium=emailPublishers Weekly, and here is the 1000640http://www.prnewswire.com/news-releases/bestselling-39-clues-author-peter-lerangis-writes-epic-adventure-series-for-harpercollins-169496576.htmlentire press release, which has a lot of inside information!  MORE …
6th Week for The Seven Wonders on The New York Times Bestseller List!
On March 31, The Colossus Rises hit another milestone: six weeks published, six weeks on The New York Times Children's bestseller list! I am flabbergasted to be off to such a flying start.  Readers, thank you!
Cahills Vs Vespers: The Video
The new series, Cahills Vs. Vespers, has begun! Book #1 launched August 30, 2011 with a seat-of-your-pants thriller by Gordon Korman called The Medusa Plot (read an excerpt here)! The series will include six books, written by (in order) Jude Watson, me, Roland Smith, Linda Sue Park, and New York Times best-selling author David Baldacci. For more info, click here!
As true Clue hunters know, the Vespers saga actually began on April 5, 2011 with the publication of Vespers Rising, the elusive and shocking Book 11 of The 39 Clues, which set the scene for the new series.Vespers Rising is a must-read for any 39 Clues fan — four novellas by Rick Riordan, Gordon Korman, Jude Watson, and me, each uncovering a deep Cahill secret.
How to Pronounce "Lerangis"
By popular demand, a definitive guide … MORE…
The 39 Clues Finale: 7-Author Live Event!
Ten books, an epic series — after the publication of Book 10 of The 39 Clues, Margaret Peterson Haddix's gripping finale, Into the Gauntlet, all seven of us 39 Clues authors united to answer questions about the series, live.   Watch the recorded event here.
Somebody, Please Tell Me Who I Am wins the 2013 American Library Association Schneider Award!
428640
So thrilled!  Somebody Please Tell Me Who I Am has won the American Library Association's 1000640http://bit.ly/SPT_ALASchneider Family Book Award for teens, "for a book that embodies an artistic expression of the disability experience for child and adolescent audiences."  It also was named to the 2013 Young Adult Library Services Association's 1000640http://bit.ly/2013BFYABest Fiction for Young Adults list. I feel lucky to have had the chance to write this book with my brillliant co-author, mentor, and friend, Harry Mazer.
FREE eBook prequel to The Seven Wonders!
1000640http://www.bit.ly/7WSiteThere was just too much of The Seven Wonders story to tell, and I'm way too impatient to wait.  So here's a FREE prequel to Book 1 of The Seven Wonders series. It's called The Select, and you can download it by clicking on the image at the right.  It'll take you to the new Seven Wonders site (which is pretty amazing itself). Be sure to scroll to the bottom for the FREE download!  MORE ABOUT THE SEVEN WONDERS …
Lerangis Invades New York Comic Con in a Toga, Caught on Video!
Yes, it's true.  In a toga. I wanted to find out how many people there would know about the Seven Wonders of the Ancient World. And here's what I discovered:
MORE ABOUT THE SEVEN WONDERS …
Thank you, Goodreads voters! The Dead of Night Makes the Top-20 List for 2012
I'm beyond delighted to be recognized by readers among these fantastic authors.  1000640http://bit.ly/VizmgeTake a look and see if your favorite books are here! How many ways do I love Goodreads readers? In 1000640http://bit.ly/fZoIv2the 2010 poll, The Viper's Nest finished #3, so the answer is: a lot!
Authors Speak Out Against Bullying
I'm proud to be part of this, especially with some of my own favorite authors.
The Road Warrior Returns — National Tour for The Dead of Night Finally Ends!
For nine weeks, from March 6 to May 9, I had a blast touring coast to coast on a sixteen-state tour to 419640
promote The Dead of Night, my latest book in the new, best-selling series Cahills Vs. Vespers. I live-blogged the tour, with photos, commentary, video, and visits from special guests. Read my posts at this link. If you still haven't read the book, here's 1000640http://bit.ly/AnRnlGa sneak peek of Chapter 1 of The Dead of Night. MORE …
Happy Fathers' Day! (Guess Who Gets the Last Say in This Video...)
A video tribute to our great dads, from me, Michael Chabon, Pat Reilly Giff, Peter Cameron, and other fab authors (via 1000640Happy Fathers' Day VideoOpen Road Media).
TEN New eBooks, Just Released! (Watch the Trailer Below ... )
I'm happy to announce that Open Road Media has published TEN of my books as brand-new eBooks — including the entire Watchers and Antarctica series, The Yearbook, and Driver's Dead!  Click 1000640http://www.openroadmedia.com/authors/peter-lerangis.aspxhere to see what's up.  All of these books can be ordered via the "About the Books" link above.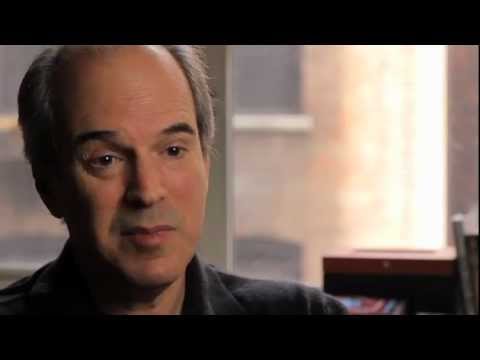 Starred Review in Kirkus for Somebody, Please Tell Me Who I Am
424640
The  reviews have been amazing for Somebody, Please Tell Me Who I Am, my new Young Adult novel cowritten with the great Harry Mazer.  They include a starred review from Kirkus (reserved for its Best Books of the Year) … MORE…
Peter's Excellent Adventure with a Sandinista Rebel and a Newbery Winner!
On April 28, 2011, I had the honor of being on a panel called "Who Tells the Story? Children's Book Writers Talk About Voice," with Giaconda Belli and Rebecca Stead, and moderated by Jennifer M. Brown, at the PEN World Voices Festival of International Literature in New York City.
Viper's Nest is #3 in the 2010 Goodreads Choice poll!
Thanks to all you voters who weighed in, making The Viper's Nest #3 in the 2010 Goodreads Choice poll. I consider it a huge honor, especially against some very stiff competition!
"They Must Have Hated Me at My Local Library"
Why? Read my blog post on my summer reading experience as a kid, for the B&N Bookclubs!